Chapter Navigation
Missions
Recommended BP/TAP: ???
Dungeon 1st Clear.
???
???
Recommended BP/TAP: ???
Dungeon 1st Clear.
???
???
Recommended BP/TAP: ???
Dungeon 1st Clear.
???
???
Recommended BP/TAP: ???
Dungeon 1st Clear.
???
???
Ambitious Ramblin Reappears!
Description
"Did you forget about me already?"
Dialogue

Elesis: They don't like an occupation army.


Lass: Yeah. They look like they're preparing for a new battle.


Ronan: Is there an area in Burning Canyon where they didn't reach?
Alfred: No. There isn't an area.
Alfred: There's an abyss below this valley and it touches the underworld.
Alfred: This is the last stop for the underworld train after it goes around the life world.
Alfred: Thanks to that, there is no other demons around here.

Ryan: Dio lives well on a place like this.


Ley: He's very indifferent.

---

Carnero: Now, lets hurry and see BF's performance with a midnight snack!
New Hardliner Soldier: Invasion, Agent Silver!


Carnero: Inva...sion?


Carnero: Huh, you guys are?


Kyle: What? Why are they here?


Carnero: Huhuhu, the sky is giving me a chance to redeem myself.


Cindy: It's strangely hostile?


Cindy: Do you have a grudge against us?


Carnero: Be quiet! This body can't live like this!

---

Carnero: Bwaaaahhhhh. I thought I could win...


Jin: It's an ambitious Ramblin.


Lass: Tell me. What are the new hardliners doing here?


Carnero: We were constructing to build outposts.


Kyle: Where are you planning to invade?


Carnero: That... I don't know. I am just doing as I was told.


Arme: Yeah, I don't think he knows anything.


Carnero: Ig, ignoring me right in front of my face...


Carnero: I thought I became a bigger man living in big water.


Cindy: Wouldn't it be better for you to just start a goat milk business with Dolly?


Carnero: Arghh, ignoring me like this. You'll pay for this!


Kyle: Ah, he ran away.


Jin: He's good at running away.


Arme: What are you looking at so peacefully?


Arme: If he ran away, isn't he going to bring support troops?
Alfred: Then I must guide you to a path where you won't be meeting them.

Ryan: There's a different path?
Alfred: I will guide you to Burning Canyon's underground cemetery.


Elesis: Under, underground cemetery!


Elesis: It, it can't be helped if there is no other way.


Cindy: ???

After the Battle Ends...
Description
"I have something to say after this battle is over."
Dialogue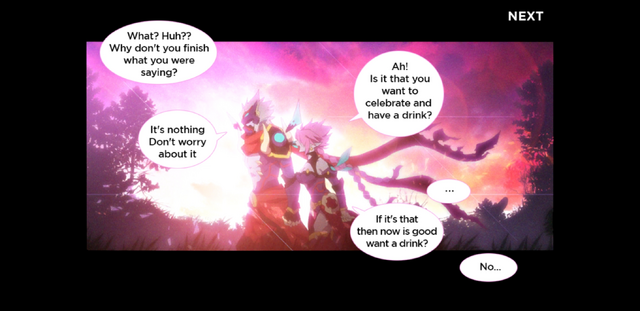 Video
References
Dungeon Navigation
Community content is available under
CC-BY-SA
unless otherwise noted.