Chapter Navigation
Missions
Recommended BP/TAP: ???
Dungeon 1st Clear.
???
???
Recommended BP/TAP: ???
Dungeon 1st Clear.
???
???
Demon King Heitaros
Description
"You waited for a long time."
Dialogue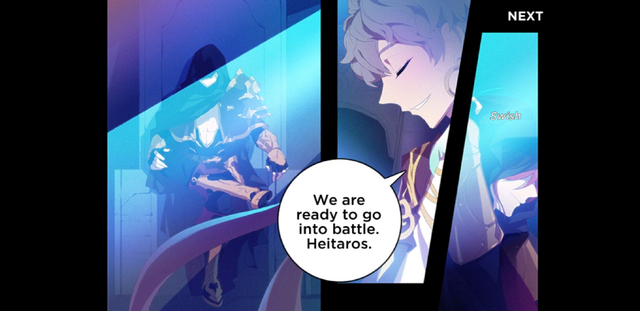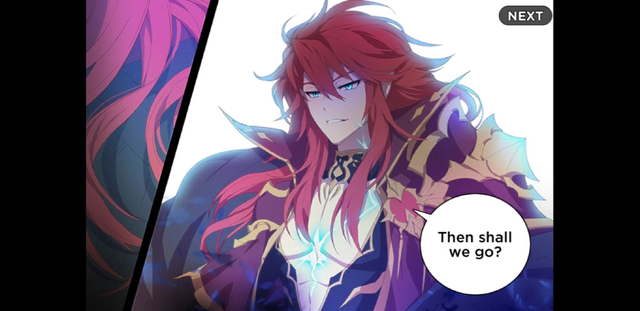 ---
Veigas: There is a different way to come to the underworld?


Dio: Isn't it obvious?


Dio: The underworld train is a way to take dead people.


Dio: There is always another way.

Veigas: Are you saying death is another way?


Dio: Are you saying... I was killed by Duel?


Dio: Unfortunately, it's not.


Dio: I guess I was lucky.


Zero: As soon as the train arrived, Duel left me and Dio and got on the train.


Ryan: So Duel is in the underworld too?


Zero: Yes, maybe...


Jin: More problems.


Dio: You guys are the problem.


Dio: Why are you in the border when you left a long time ago?


Arme: It's hard to explain.


Arme: First, introduce yourself.


Arme: This is Her Highness.


Hwarin: Nice to meet you.


Hwarin: Are you Dio Burning Canyon, the leader of the demons?


Hwarin: I am the Queen of the underworld, Hwarin.


Dio: You are the queen?

Stop the Revolution!
Description
"Didn't you already waste enough time?"
Dialogue

Dio: What do you gain from persuading them?


Lass: If you're going to help, don't say anything.


Lass: If they can protect the underworld themselves, we might be able to receive help.


Dio: That's an ideal story.


Dio: Then, try to persuade them.


Dio: But it stops there. If you fail to persuade them, don't act so stubborn from now on.


Dio: I can't cooperate with anything more.

Veigas: Hmph, the Moderates are so soft.

---

Lass: The door is locked.

Veigas: We can just break the door!


Zero: Stop!


Zero: I feel the energy of many people over the door.


Zero: Let's just leave it locked.


Ryan: That door is open.


Zero: We can pass by without breaking the door.

Video
References
Dungeon Navigation
Community content is available under
CC-BY-SA
unless otherwise noted.