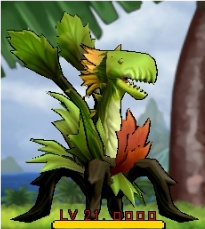 Audrey Seedlings are a monster found only on Primeval Island. They are seemingly the children of Audrey, the boss of the dungeon.
Attacks
The Seedling simply attacks via a lunge and can even spit out seeds.
The seedling is one of the few monsters that emits a poisonous gas upon death.
Appearances