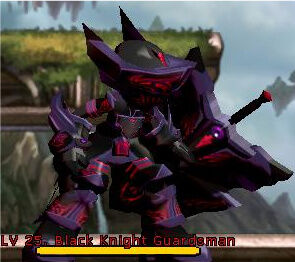 Black Knight Shield Bearers are a type of monster found at Victor's Fortress. They strongly resemble the Aegis Knight class, with the ability to block. The armor it is wearing strongly resemble's Elesis' Warrior Saint armor.
Attacks
They have two attacks. They can either use their Shield Slam, in both close-quarters along with a ranged distance.
They also have a special property; property; if attacked for enough hits, it will trigger a "Block" effect, nullifying the said melee combo and possible damage.
Community content is available under
CC-BY-SA
unless otherwise noted.