— GRAND CHASE —


ELESIS

LIRE

ARME

LASS

RYAN

RONAN

AMY

JIN

SIEGHART

MARI

DIO

ZERO

LEY

RUFUS

RIN

ASIN

LIME

EDEL

VEIGAS

UNO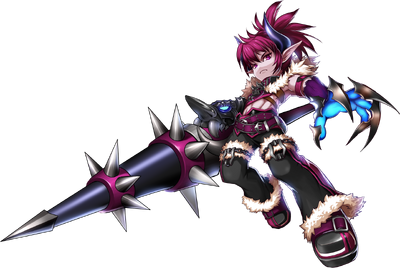 After the conclusion of the Demon Wars, Dio prepared to return to his own world by sealing away his powers when he sensed a distortion near one of the portals. He decided to investigate, ultimately encountering the Grand Chase knights. Determining that their strength would be of great addition to his own, Dio decided to join them on his quest.
As time passed, the distortion around the portals became even stronger, and Dio began to slowly unseal his powers and little by little reclaimed his former strength. The name Drakar symbolizes how much stronger Dio has become since he started out as a Stygian.
Drakar is Dio's 2nd job and an even stronger one at that. Reabsorbing his sealed powers allows Dio to manifest his strength through his weapons and their hidden powers allow him to engage in a "Weapon Pose" while his "Devil Pose" brings out his inherent magical abilities.
Unlike the previous ten characters, Drakar can use all of the skills acquired through Stygian and even when there isn't enough AP for use for Active Skills, players can still revel in Drakar's dynamic game play.
Requirements
It is necessary to be level thirty five (35) to be able to participate in Second (2nd) Job Promotion.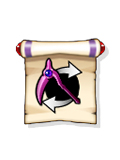 GP
(Cost 10000 GP)
Part 1
Run the Marsh of Oblivion once. Even if you don't successfully pass the dungeon, you'll still complete the mission.

Entering the dungeon and leaving immediately does not count as "running". It only counts if the dungeon is completed or failed.
Part 2
Part 3
Part 4
Slay 100 monsters within the range of ± 2 above or below level monsters.
Cash
(Cost 6500 Cash)
Quotes
Game Start
| | | |
| --- | --- | --- |
| | | "You want to challenge me? Ahahahahaha!" |
Skills
Taunt
| | | |
| --- | --- | --- |
| | | "Alfred, please throw out the trash." |
Game End
| | | |
| --- | --- | --- |
| | | "Do you still want to challenge this body?" |
Skills
| Level/Type | Name | Effect |
| --- | --- | --- |
| LVL 4 Special | Innocent Fear | Dio sits on his throne, releasing huge amounts of dark energy that forces his enemies to bow before him (in PvP), damaging all opponents across the map and causing a knockdown effect upon the skill's climax. |
| LVL 4 Special | Death Sign | Dio enlarges his Rake Hand, and then crushes the ground with it, causing an huge and dark quake around him. |
Trivia
In Korean server, his taunting dialogue and victory dialogue are switched.
The word "Drakar" is likely a spin off from the word "Dakar", or perhaps a reworded "Darker". It is most likely reworded as the Drakar shows high levels of shadow energy.
Drakar's Fly Away was based off of the Elsword character Elsword's Sonic Blade, as both attacks utilize a quick full spin and allows its user to move before the animation completes.
Drakar is the first 2nd job to have a Skill Tree.
Oddly enough, Weapon Pose's Chaotic Spark and Blocker are placed under his Weapon Pose yet have nothing to do with weaponry and are more affiliated with magic instead.
Before Grand Chase Chaos, unlike the usual job changes requiring 300/10 Weapon Fragments or 10/1 Gaikoz's/Nephilim's Seals/Feathers/Swords from Marsh of Oblivion to Gaikoz's Castle, Stygian had to perform a 3-mission task to advance to Drakar, similar to the old fourth job changes.

Also, it was the only 2nd job that was acquired by a 3-part mission.
Community content is available under
CC-BY-SA
unless otherwise noted.