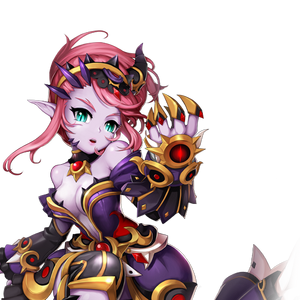 Darkness Fall is Ley's 3rd job. It was released in the Taiwan server on February 19, 2013.
Upon arriving at the Relics of Kounat where abnormal amounts of dark energy is present, Ley discovers the damaged Dimensional Portal, and also comes under attack from an unending number of lower ranked demons. Using the power of Garouille, Mary, and her newest summon Haunt, Ley quickly decimates her attackers and resumes her investigation of the Dimensional Portals and her journey to find Dio.
Requirements
It is necessary to be lvl 40 to participate in the 3rd Job Promotion.
GP Mission
(10,000 GP)
Part 1
Part 2
Part 3
Part 4
Slay 180 monsters within the range of ± 2 above or below level monsters.
Part 5
Quotes
Skills
| Level/Type | Name | Effect |
| --- | --- | --- |
| LVL 4 Special | | Ley summons a giant, fiery eye that snipes enemies across the map with quick, powerful bursts of condensed dark energy. |
Trivia
Darkness Fall is the fourth class not to be released first in the Korean server when it came out.