It has been requested that image(s) be added to this page.
Garous (or Werewolf)are demons that appear in the Relics of Kounat. They are a type of a red, lupine monster.
Variants of Garous include Garou Mages and Garou Berserkers.
Garou Mages are cyan and smaller in comparison, while Garou Berserkers are black in colour and taller than their counterparts.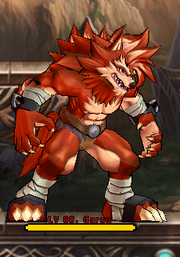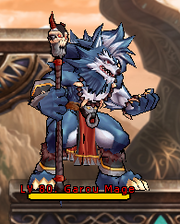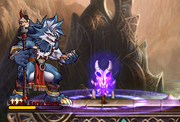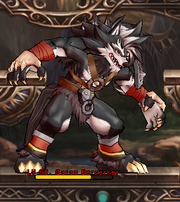 Attacks
Garous attack by swinging their claws, rushing forward using a flurry of swings, and dashing forward, back, and forward again with a 360 degree twist at the end.
Garou Mages attack by flinging their staff forwards charging an attack- then launch an orb that will target the player and inflict damage. They are also capable of summoning totems that buff any enemy in its proximity.
Garou Berserkers will occasionally howl without attacking, but once they charge an attack they will howl and strike infront of them with a flurry of claw attacks.
Community content is available under
CC-BY-SA
unless otherwise noted.