For the Magic Kungji Pet, see Magic Kungji (Pet).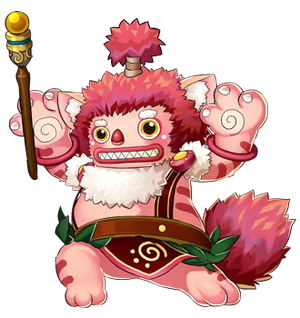 Magic Kungjis bear wands and have a more reddish fur than regular Kungjis.
Attacks
Magic Kungjis have two ways of attacking. First is they can teleport and using an aura to protect them that damages players upon contact, or throw circles with stars engraved on it.
Trivia
These in par with the Dark Hierophants are the only non boss-leveled creatures to teleport.
The pet version of the Magic Kungji is the only Kungji that can speak the human language properly. It also does not say "Kung" often.
Community content is available under
CC-BY-SA
unless otherwise noted.