"

I used to be cute once.

"

— Wendy
Wendy is a heinous giant monster that is living atop Trial Tower and fought as a boss.
Background
There is nothing else known about Wendy other than being part of the test for Elesis, Lire, and Arme to get into Grand Chase.
Story
Trial Tower
Though her role in the current version of the story is unknown, it was revealed in Season 1 that after the fight, Wendy was only faking defeat and is not evil.
Attacks
Wendy's attacks are an icy breath that can freeze players, a spinning ram, and pounding the ground making an earthquake in which players must jump or suffer damage.
in Grand Chase Dimensional Chaser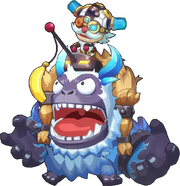 This section is yet to be filled. You can help Grand Chase Wiki by adding proper information.

Onyx Wendy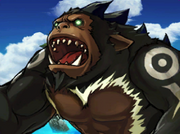 Onyx Wendy (also known as Black Wendy) is a mini-boss fought in Primeval Island. It has the same appearance as Wendy from the Trial Tower but instead has a gorilla-like face and darker fur.
Onyx Wendy has multiple attacks. Firstly, it has a roll and a breath like regular Wendy. The jump attack it performs is different however as it jumps the ground. Also, sometimes when it rolls, it may fall flat on the ground causing a shockwave-like effect that lifts nearby opponents.

Trivia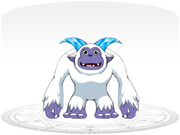 In a previous event where Wendy was annoyed and stole Christmas wreaths, she was redesigned and renamed as "Violent Wendy".

As of Season 3, the regular Wendy has this appearance as well. However, her name is reverted to just "Wendy".

In Grand Chase Dimensional Chaser, Wendy seems to resemble the original design instead.

Wendy appears to have some relation with the Onyx Wendy as the description of its Monster Card says "I will have vengeance for my lovely Wendy!".
There was an event set that was designed after Wendy called the Wendigo Armor Set.

There are also weapons designed after the Onyx Wendy.
 
Gallery
Screenshots
References
Community content is available under
CC-BY-SA
unless otherwise noted.